5v5 soccer or futsal is a discipline that's rapidly gaining in popularity. Its fast pace is a considerable asset that attracts both players and spectators. There is a growing number of new players each year and regular soccer players are being persuaded to join in the fun. Why? Here are 3 reasons why 5v5 soccer is actually much more fun than regular soccer.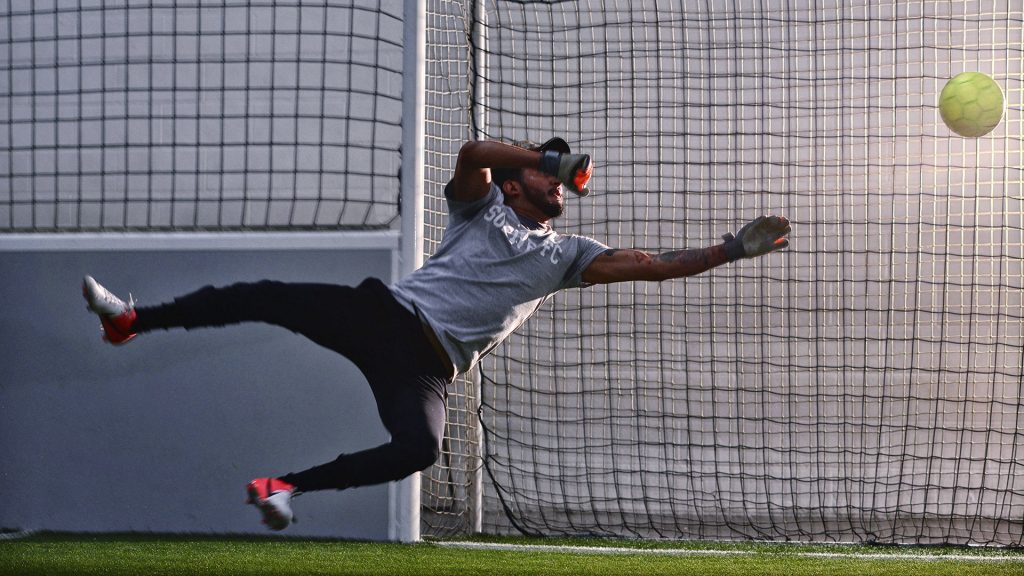 Faster, stronger, better
For fans of one-two and fast passes, futsal is the ideal sport. It's also complimentary for those who practice traditional football to work technique and tone. With fewer players on the field (5 against 5), you work on the importance of group cohesion. When a player does not make the effort to get back, the opponent benefits from this space to create a goal opportunity. In these moments, the solidarity of the group is key.

5v5 soccer requires a lot of vivacity and technique: the most successful teams work on patterns of passes between players and have the capacity to react to different situations. Remember that the first thing you learn in futsal is control, passing and moving. You will have to look for a one-two, make a call to free spaces… a bit like basketball or handball. You will not be able to hide yourself, you will not be able to walk. In futsal, it is seen immediately, and that obviously impacts the team. A futsal player is a tactical thinker. Both defense and offense are essential. On top of that, the field is much smaller, which means you have to go beyond your simple mission in relation to your position and become a real versatile player.
Get to know the ball again
"I did not take pleasure in regular soccer, there were no tactics. I wasn't able to touch the ball. In futsal, I discovered team spirit, new techniques and enjoy showing what I was capable of to my family".
- Ricardinho, a famous futsal international player
5v5 soccer cures the frustration for those who aren't able to touch the ball in regular soccer, especially among the youngest. For example: In a soccer game among kids in 8 against 8, 2x 25min, a player only touches the ball 4-5 times on average. A child who plays futsal touches the ball every 4 seconds, so on the field, he is much more active than if he played regular soccer.
When you're a goalkeeper of a good soccer team, you never touch the ball. Not in 5v5 soccer! A futsal goalkeeper is much more involved in the game. He mainly uses the kick-off, so he must have a good technical mastery. If he plays well, he can be a major asset and represent 50% of the success of his team. Technically and tactically, he has an important role to play. This is particularly the case when the team triggers what is called a power play: the goalkeeper goes up and becomes a player, he goes into "flying goalkeeper". The mind is also predominant in a futsal keeper. He is often the captain of his team. He will have to talk and guide his teammates, especially since there are only 4 players in a futsal team. His advice and recommendations during the game are crucial. If we take into account his various missions, he is undeniably the key man of the game.
Professionalization
With its growing popularity, futsal has professionalized over the years. 5v5 soccer has developed its own structure with a championship that exists for five years now. This professionalization has made it possible to develop clubs, and to attract foreign star players. The audience base is also growing rapidly. Not surprisingly - The discipline does not lack arguments to seduce: technical gestures, rhythm and few mistakes make futsal quite spectacular to watch. "Nothing is static in futsal because all the players must be in motion" explains Hamza Brikat, a professional player.
At Sofive, we're the biggest Futsal enthusiasts you'll find in your area, so feel free to contact us and join one of our games.