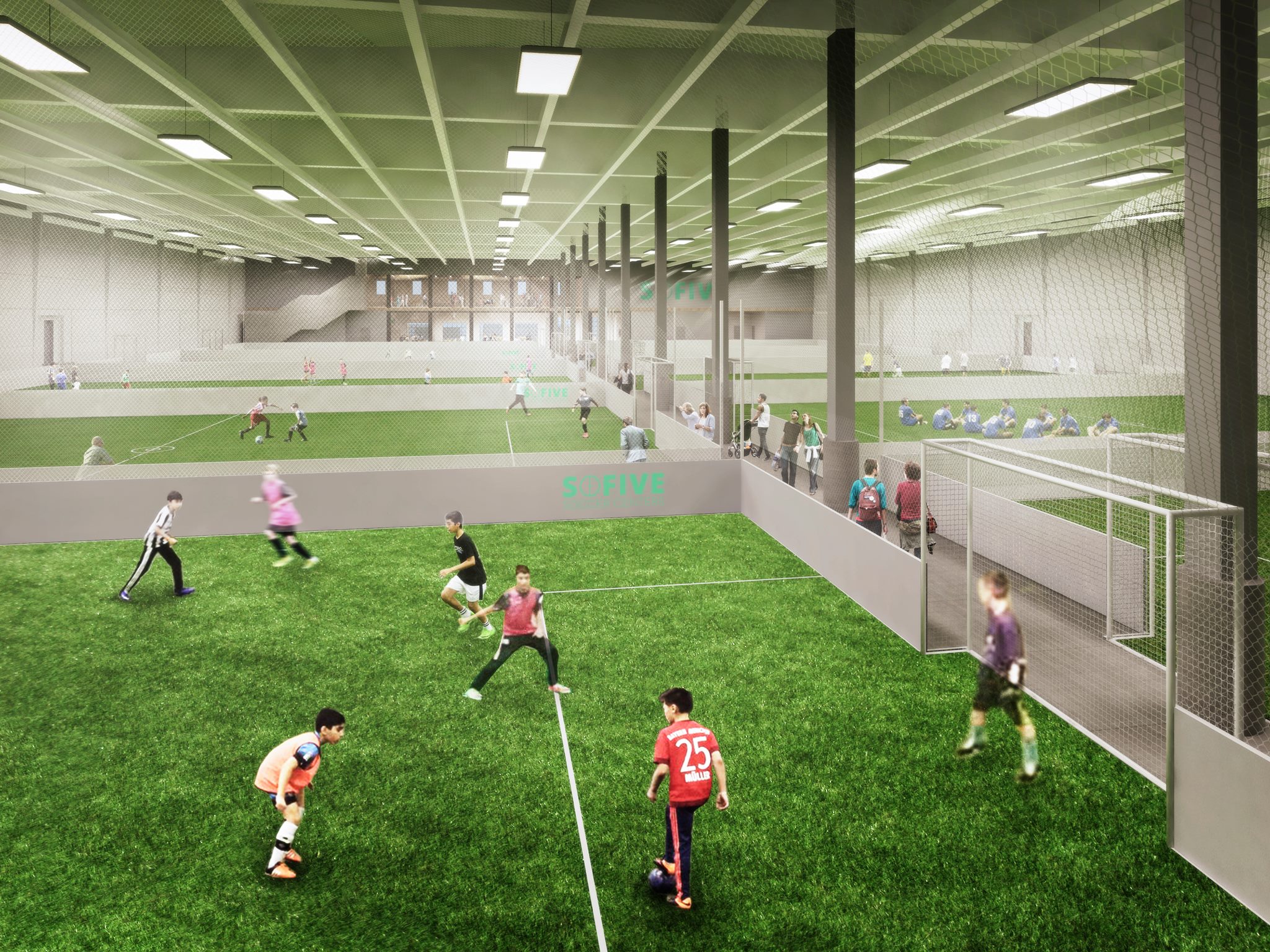 We're opening up a brand new Sofive indoor soccer center in Brooklyn, NY. Starting fall 2018 you'll be able to enjoy the highest quality turf indoor soccer fields at an amazing location. Everything you need to know? Read on!
1. What's the address?
You'll find our new center at 2015 Pitkin Avenue, Brooklyn.
2. How many fields?
There are 10 indoor fields in total. Of course we also offer seperate men's and women's lockers, a bar/lounge and party room for soccer birthday parties or corporate events. Have a peek at the location layout below.
3. Do you offer leagues?
Yes, we'll be offering a variety of adult and youth leagues starting fall 2018. have a look at our
events calendar
!
4. Will you be holding tournaments?
We will! Our complete list of tournaments can be found in the
events calendar
.
5. Can I rent a field?
You're more than welcome to rent a field for your team at Sofive Brooklyn.
Contact us
for more details and pricing.
6. How can I contact you?