With quarantine in full swing, more (soccer) content is being shared and watched than ever. And if you're like us and have many soccer fan friends, footballia.net has surely popped up during the conversations, usually accompanied by an exclamation of disbelief about the availability of a very old match or the sheer volume games archived. But can I really find all the gems and how do I access them? Sofive put it to the test.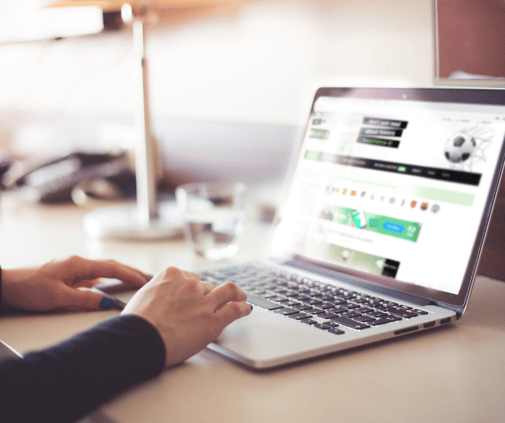 How to Access footballia.net
Before you get to watch anything you need to sign up and create an account. After you put in your email address and created a password you'll be asked to provide more information, precisely your name, birthdate and country. Not too bad, considering you don't have to put down billing or credit card information like some of these other "free" content hubs. Once you've completed the sign-up, you're free to access the platform. There's also a paid "Master" option that gives you advanced ad-free access to the full library but for now, the regular access will suffice for our test.

Navigating the footballia.net

The website design isn't anything fancy, but functional, with a few pop-ups which your ad blocker should be able to handle (or not if you'd like to support the creators). You're immediately presented with some rare games, like super rare, e.g. a 1979 Legia Warsaw vs. Manchester City friendly match. There's probably few City fans that have seen this game, let alone own a copy of it. Whether that's missing out or not is an entirely different topic. The easiest way to navigate the page is via the search bar. You can choose between searching teams or players. The latter is quite impressive; you put in a name, choose from one of the players suggested (there are 50 results for "Ronaldo"!) and you will get a list of games said player partook in. Also fun is the head-to-head search function which gives you a list of games between two teams of your choosing - way to go down a derby rabbit hole. Some games are in one clip, some consist of multiple videos which you skip back and forth with an arrow button in the player.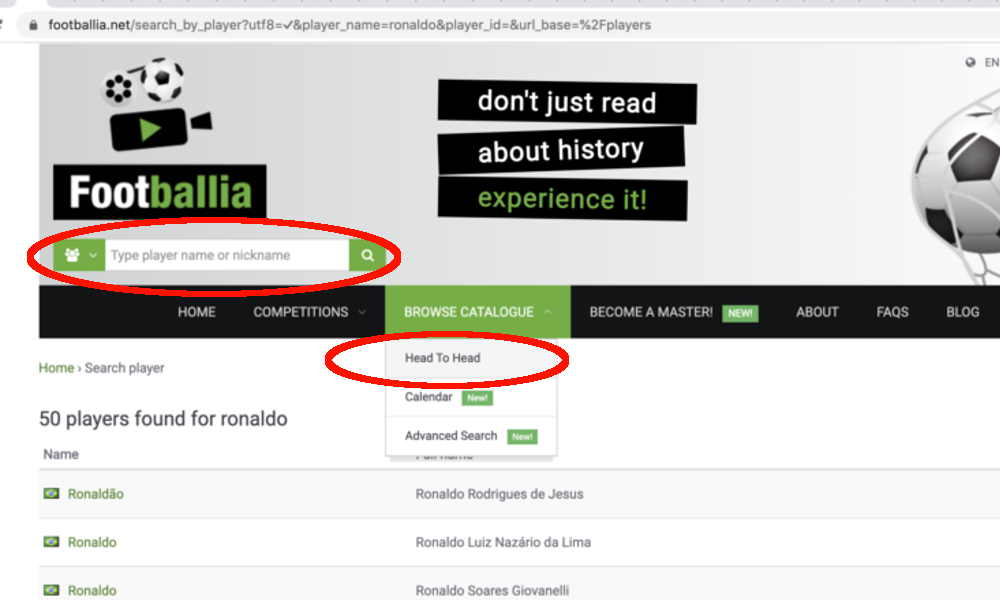 What to watch?

So now that you're logged in and know where to look, the question is what to watch? That will ultimately depend who your team is but the charm of footballia is the availability of some pretty rare finds and classic games. How about checking out a peak Cruyff and binging Ajax Amsterdam's three consecutive European Cup final wins? Or Pelé's coming out party against Sweden in '58 to give Brazil its first World Cup triumph? Or the so-called "game of century", the 1970 WC semi-final overtime nail-biter Italy vs Germany in the legendary Azteca Stadium? Be creative and look for the gems of the past!

How does it work?
footballia.com seems to be a library where third parties can upload games to an ever-growing catalogue and make them available to the footballia community. The quality or resolution isn't spectacular as can be expected when watching a game from say 1963. A lot of the more unique matches also feature commentary from whatever country it was broadcasted but that is as much part of the charm as the 3:4 format and the mono sound. We've had to wait a bit here and there to load some games, but ultimately got everything to run somewhat smoothly after giving it time to buffer. We're not so sure about the legality, that is the copyright situation of the platform, but since we didn't find anything stating otherwise in the terms, we proceeded for now. footballia.net is definitely worth a look for all soccer die hearts as well as fans new to the game that want to learn more about their favorite club, national team or old time greats.