Practicing social distancing and practicing soccer do not have to be mutually exclusive. Many soccer clubs and organizations around the world have answered this unprecedented health crisis by making some unique programs available to players from all levels. Sofive has looked near and far to gather the best home workouts for you. Keep yourself busy, fit and most importantly stay healthy!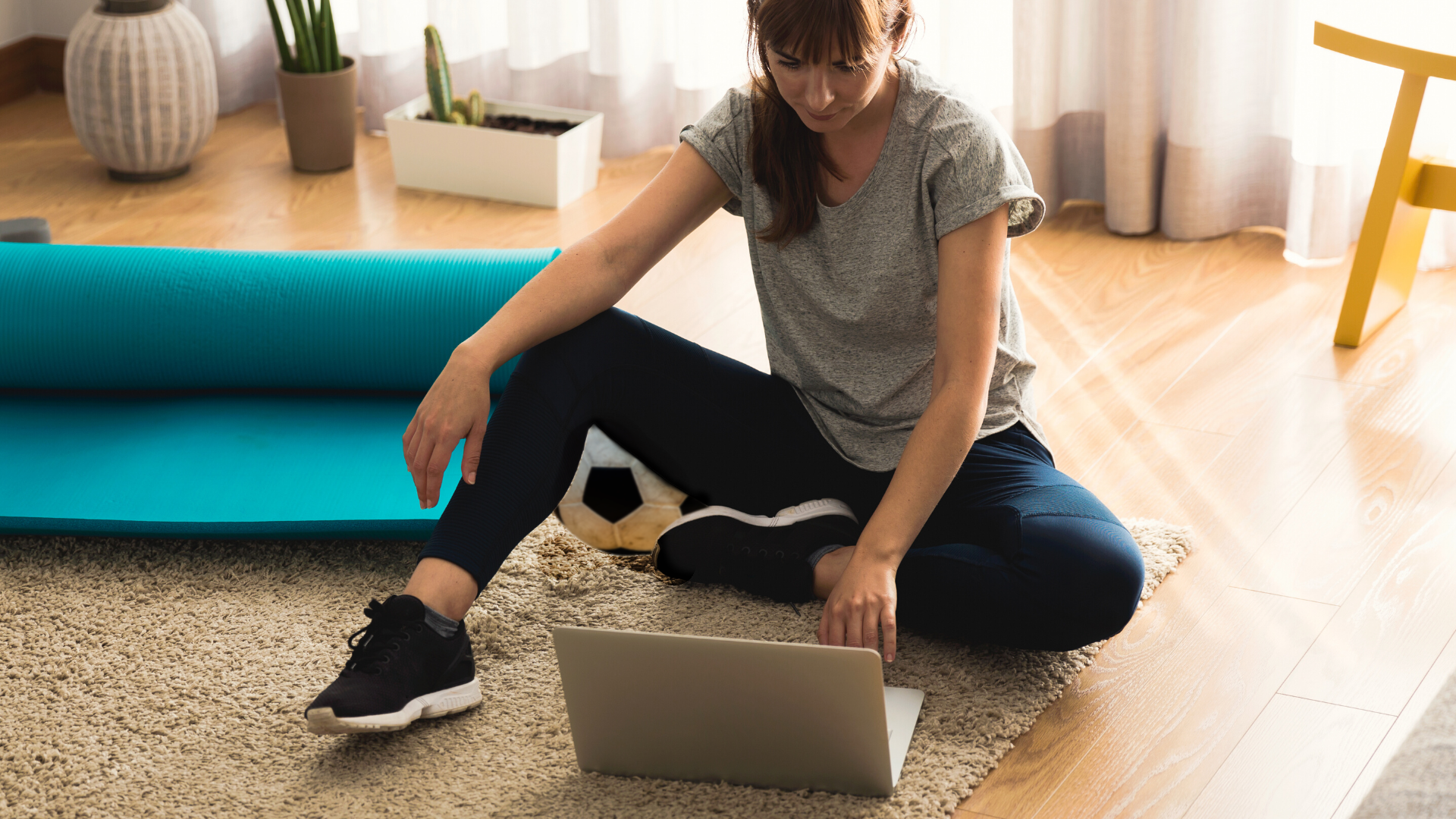 New York Red Bulls Youth Train @ Home
What is it?
A full soccer training video library for various skill levels and training areas with a training plan
How to Access?
Notes:
All exercises have very good professional video instructions

The four training areas Technical, Physical, Game Knowledge, Freestyle keep things interesting

Players can download a tailor-made scorecard to track the progress

Each Monday, new challenges are made available
NYCFC Stay Healthy. Stay Home.
What is it?
A series of 16 videos with multiple (soccer ball) exercises each
How to Access?
Notes:
Some videos are from the NYCFC academy, some from Manchester City

Most videos feature multiple exercises around a theme e.g. "Jumping & Landing"

Players can tweet their practice videos at @NYCFCYouth

More videos are supposed to be made available soon
Philadelphia Union Youth Virtual Training Center
What is it?
45-minute virtual and interactive group sessions with a Union coach for boys and girls, ages 9 to 18 Years
How to Access?
Notes:
While many other programs serve up pre-existing content to work off on, the Union's Youth team approach is more direct

All training groups focus on ball mastery and ball control with four session each

Currently, there are only a few spots left for goalkeeper training but more group sessions are likely to be made available next month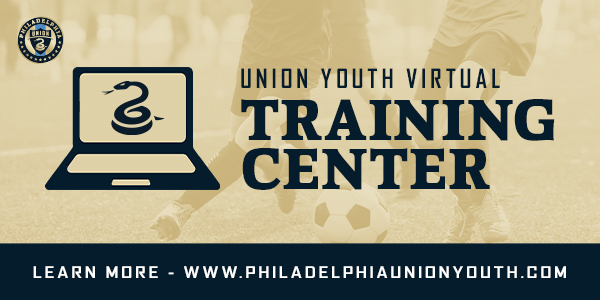 D.C. United Stay Active with DCU
What is it?
Four home exercise videos plus entertaining content
How to Access?
Notes:
DCU's approach is more entertaining, offering fun training videos with an '80s aerobic chic featuring players like Russell Canouse doing side steps with his dog

In addition, the page offers mini games and streams classic matches so you can break a sweat and have some fun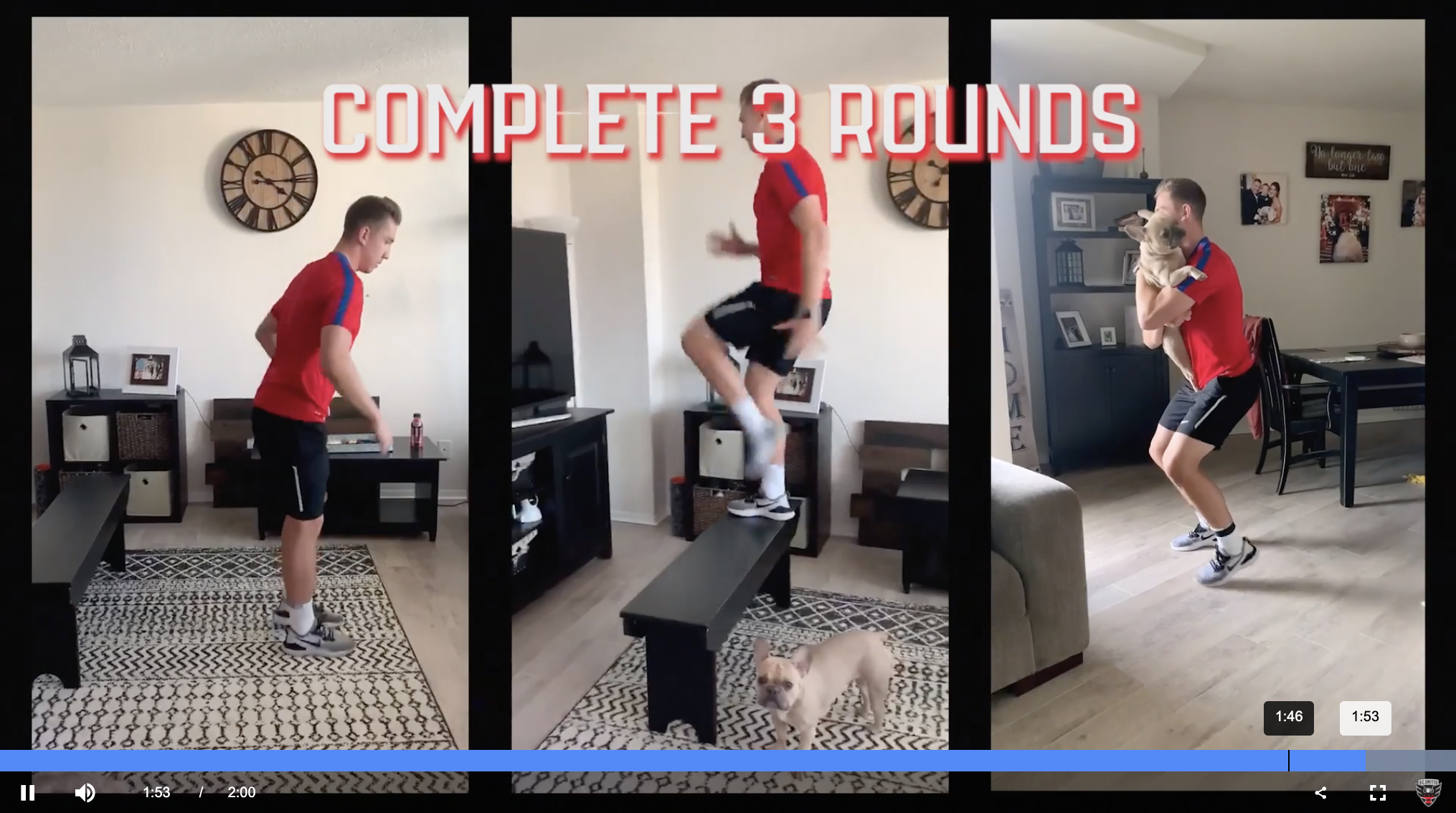 C.D. Leganés Entrena Desde Casa
What is it?
A professional fitness workout for soccer players (but anyone really) by the fitness coach Pol Lorente of LaLiga club C.D. Leganés
How to Access?
The session are streamed daily on Twitch and uploaded to Youtube
Notes:
If you need to stay in shape, this is for you! A full-blown daily workout from a pro for the pros

The instructions are in Spanish but due to the video easy to understand with Spanish language skills (though it helps)

A few of the exercises require basic equipment but he also uses makeshift weights such as filled water bottles
@WePlayStrong #TrainAtHome
What is it?
@WePLayStrong is a women's soccer YouTube channel that offers home workouts and skill exercises from professional players, mixed with an array of lifestyle clips
How to Access?
Notes:
While there's not a dedicated workout playlist, you'll find a plenty of workout and skill videos quickly

The workouts usually require a few dumbbells and such, but also offer plenty of bodyweight exercises

And if you're done or exhausted, there's plenty of entertaining content to pass time
Columbus Crew SC Fit
What is it?
A true home exercise plan built around leveraging household items and your body weight by Kelly Roderick, the Crew's Assistant Strength Coach
How to Access?
Notes:
The exercises are set up as a circuit training but you can also pick and choose

The videos really excel at incorporating everyday household items like a chair or towel and turning them into sophisticated exercises

The secret star might be the cute dog playing around in all the video
With so many different options to choose from, there's no excuse to not be active. Whether improving your physical fitness or ball skills, following one regiment or draw inspirations from different sources you can make the best of this time and return to the pitch a better player. In the meantime our fields are waiting for you.