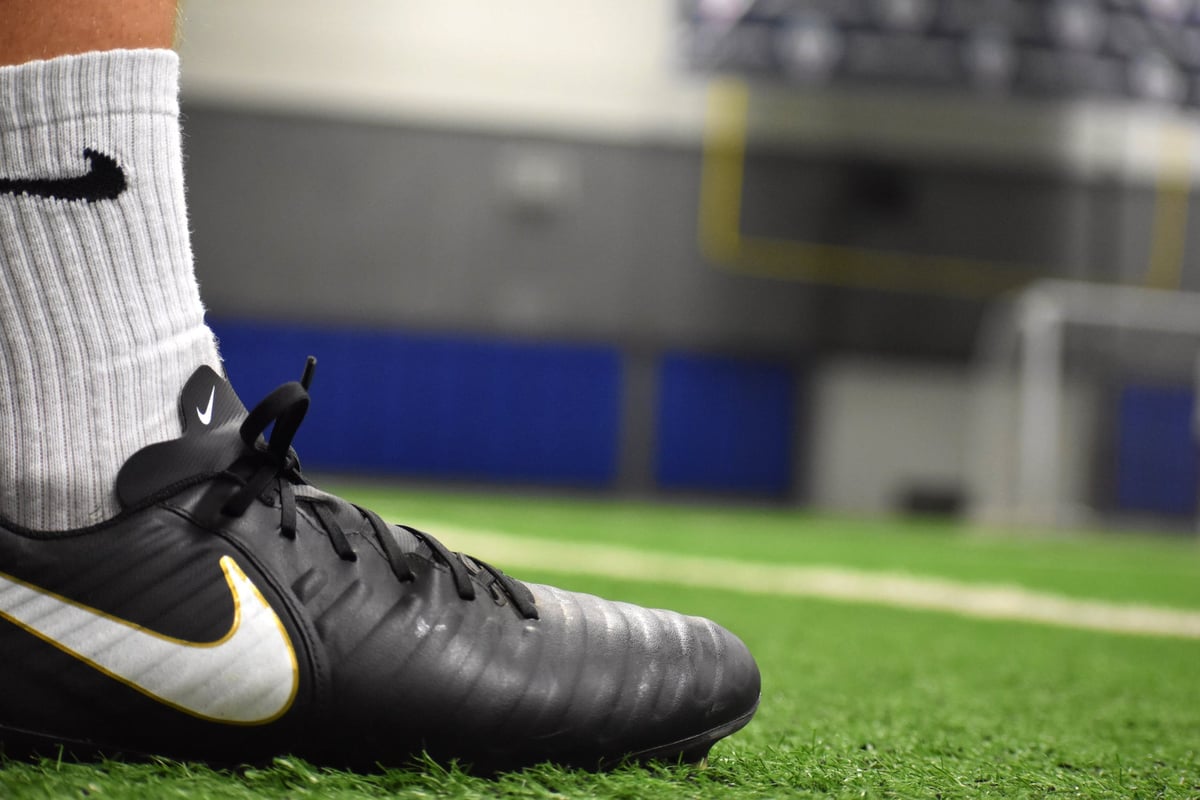 As the home of 5-a-side soccer and state-of-the-art turf fields, one of the most frequently asked questions we get asked at Sofive is "What kind of shoes should I wear?"
And the answer is simple: Whatever you are most comfortable playing in!
With the exception of metal and detachable studs, all forms of footwear are perfectly acceptable on our fields. The trick is finding a shoe that provides the right balance of support, cushioning, traction and touch on the ball.
That said, here are three of the top recommended 5-a-side soccer shoes for playing at Sofive:
Firm Grounds / Molded Cleats
Firm grounds are the classic soccer shoe with cleats/studs designed to provide traction and stability on most natural grass, outdoor soccer fields.
Artificial Turf Shoes
Also referred to as "turfs," turf shoes or turf boots usually have an extremely durable outsole and small rubber studs to improve traction on hard, natural fields and artificial turf. Turf shoes are also great for soccer training and can be used as an alternate pair of shoes for play on hard surfaces.
Indoor Soccer Shoes
Designed for fast surfaces, such as turf, rec center gyms and futsal courts, indoor soccer shoes or "flats" are usually extremely lightweight with low profile gum rubber outsole for traction and grip of the ball.