Sofive & the USSF came together for the community to host coaching courses for grassroots initiatives, beginning with the 4v4 licensing course. If you weren't able to attend, you missed a phenomenal opportunity to engage with some of the key figures spearheading the USSF's initiative to drive up passion for the sport and prepare the next generation of American athletes.
The USSF utilized Sofive Brooklyn's state-of-the-art facilities to conduct their course, which aimed to help instill leadership while coaching fun, realistic scenarios players would encounter in a real game. The session was lead by Gerard Jones, who holds the England FA UEFA A Licence and FA Advanced Youth Award (12–16) alongside a Master's degree in Performance Coaching.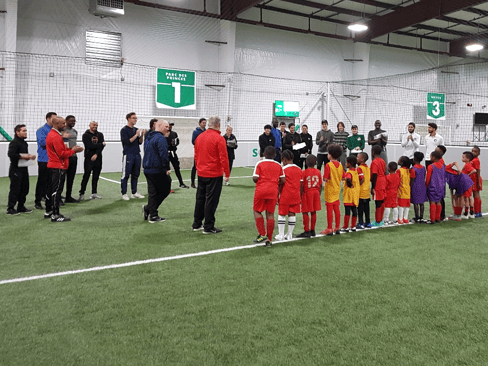 His colleague Tim Bradbury, a US Soccer instructor and co-author of the grassroots coaching courses told Sofive, "We designed the courses with the knowledge that we are losing enormous numbers of players from the game with age. We need to give the game back to the players and therefore we designed the most appropriate teaching method, which was 'play, practice, play'."
He argued this method, "focused on the needs of the children to have fun while they learn so they can compete. Everything we teach is reality-based, so every part of every session has resemblance to real moments in the game."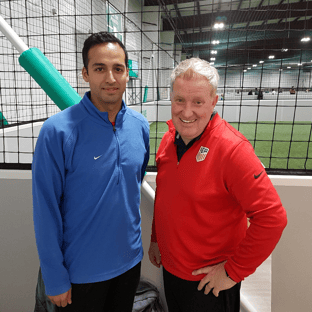 Additionally, he said these courses benefit the coaches by teaching them the 6 tasks of coaching: Coaching games, leading players, leading teams, managing the performance environment, coaching training sessions, and self-leadership. Therefore, he believes it is an all-around approach to coaching education.
Sofive also spoke with Bryan Alcantara, a fellow US Soccer Grassroots instructor and New York Red Bulls Education Manager. He believes that the 4v4 license is, "crucial as it brings coaches back to the reality of what is actually fun for the kids and how they learn."
Stay alert for similar upcoming opportunities at Sofive and sign up for our emailing list to stay informed.